Support the Arc of the Gulf Coast through our fundraising efforts!
Pastry Puffins – Orders Due 11/29/17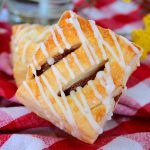 Our current fundraiser is through Pastry Puffins. Order some delicious pastry puffins or pastry puff pizza today and get them just in time for your Holiday dinners!
To order, please visit our SHOP page. Choose the item(s) you would like to order and check out via PayPal. Orders are due 11/29/17 and will be delivered to our office on 12/15/17 – we will notify you when your order is ready to be picked up.