Joe's BBQ Fundraiser 10/4/17 – 10/25/17
Support The Arc through our Barbeque fundraiser with Joe's BBQ! Place your order below or with a member of the Arc. Purchase now until October 25, 2017. Food will be delivered on November 1st at 4pm at The Arc 204 W Coombs St Alvin, TX. For more information, contact Judy Zavalla at 832.724.4353 or by email. All meat products and cobblers are fully cooked and are delivered frozen in individually labeled boxes.
Download the order form here: Joe's BBQ Arc Fundraiser Form
Below are the options available to order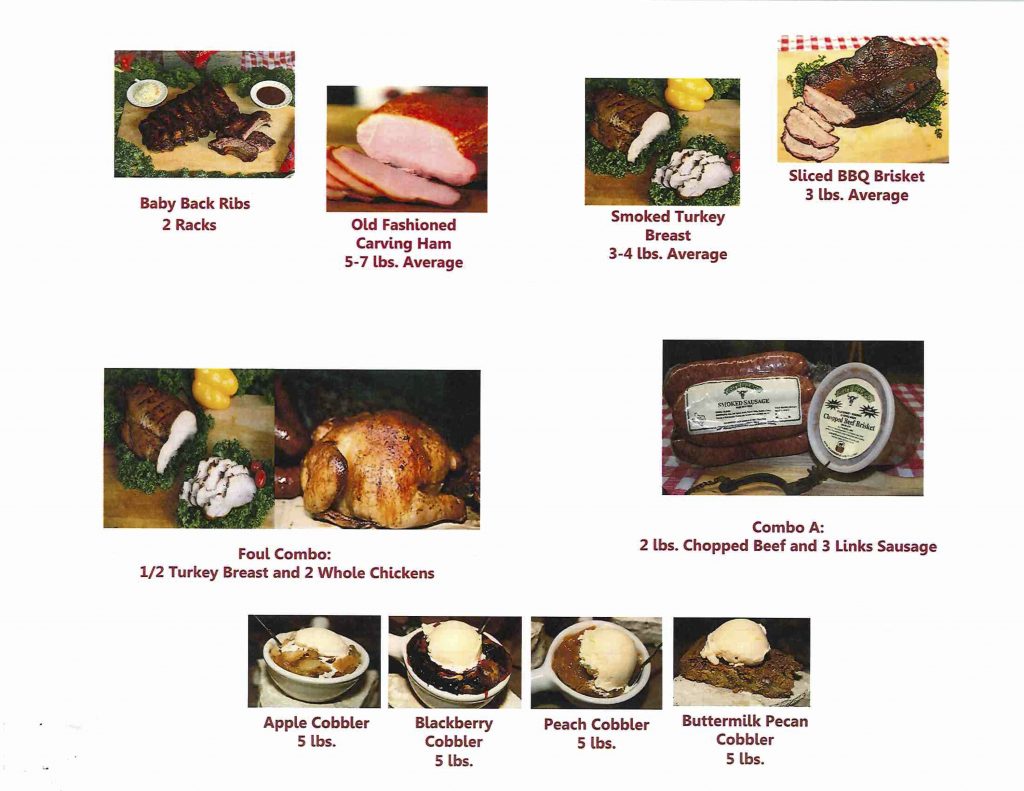 Place Order Below
Find the item you wish to purchase below and click "Add to Cart," you will be redirected to PayPal to adjust quantity and complete your purchase. If you would like to order more than one item, click the "Continue Shopping" link in the upper right hand corner after you are redirected to the PayPal site.  At any time, use the "View Cart" button at the bottom of this page to review your order or complete checkout.
Baby Back Ribs (2 racks)
Smoked Pork Butt (4-5 lbs average)
Old Fashioned Carving Ham (5-7 lbs average)
Smoked Turkey Breast (3-4 lbs average)
Sliced BBQ Brisket (3 lbs average)
Fowl Combo (1/2 Turkey Breast & 2 Whole Chickens)
Combo A (2 lbs Chopped Beef & 3 links Sausage)
Apple Cobbler (5 lbs)
Blackberry Cobbler (5 lbs)
Peach Cobbler (5 lbs) 
Buttermilk Pecan Cobbler (5 lbs)

Review Order