Board of

Directors
Denise J. McGettrick | President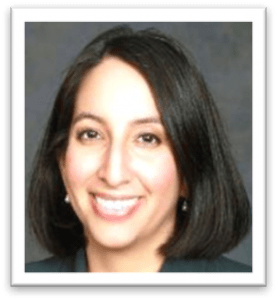 Denise McGettrick is Board Certified in Immigration and Nationality Law and she advises employers and their foreign national employees on the legal processes of obtaining nonimmigrant work authorization and legal permanent residence in the U.S. Her clients include top professionals in the oil and gas, energy, engineering, financial, service, retail, culinary arts, IT, research, media, medical, waste management, professional sports, and music industries, among others. Denise has served as The Arc of the Gulf Coast Board President for the past 12 months.

Dondra Stang | Vice President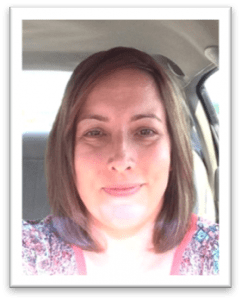 Dander Stang is vice president of Beyond Family, a local nonprofit organization helping families with special needs children by providing respite through once monthly respite events (www.beyondfamily.org). She is a Christian, wife and mother of four. Her youngest son has low functioning autism and has been her biggest motivator for helping families with special needs children.
She has lived in this area for 27 years and in Pearland for 17 of those years. She and Randy have been married for 17 years. They are very excited to work together with Beyond Family and love being a part of the lives of the families we work with each month.

Shirley Brothers | Secretary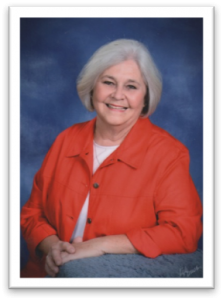 Shirley Brothers is the former Director of Public Information for the City of Alvin.  Shirley is a 44 year resident of Alvin. She retired in 2012 after 40 years with the school district. Prior to her public information position, she was a special education teacher serving children of all ages who have special needs. Shirley graduated from Sam Houston State University with a degree in education and previously served on the board of The Arc. Shirley is a member of the Alvin Noon Lions Club, the Aglaian Study Club, the Chocolate Bayou Community Advisory Panel, the First United Methodist Church of Alvin and serves on the Board of Directors of both the Alvin ISD Education Foundation and the ACC Foundation. Shirley is the mother of two daughters and the grandmother of seven grandchildren. (Special talents: community networking, communications, education)

Kimberly Amelia Hegwood | Treasurer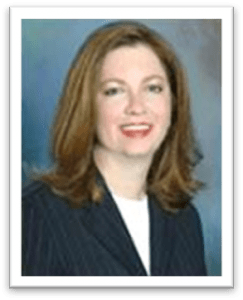 Kimberly Hegwood works with Hegwood and Associates, P.C. Focusing on elder law, asset protection planning, estate planning and related practice areas, Kim's passion for family and care giving come through in her enduring relationships with her clients. Kim's personal experiences with a daughter with a disability, together with her mastery of the law, make Kim and the Hegwood & Associates family of attorneys uniquely qualified to help families and individuals with special needs plan for the future and cope during times of crisis. Kim understands what her clients are going through and dedicates herself to treating every client with the compassion and respect he or she deserves.

Gwen Noser | Self Advocate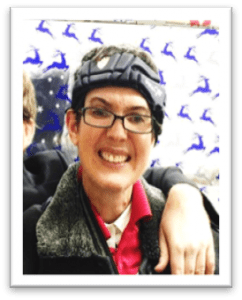 Gwen Noser has been a member of The Arc of the Gulf Coast for 15 years and has been able to live on her own for over 20 years. Gwen has been successful because of her tenacity, and her self-advocacy efforts of the Arc of Texas. She is also involved in the Texas Self Advocates as well as the Gulf Coast Self Advocates. Gwen has been asked to speak on many occasions. Gwen and her Husband, Andy Noser, live in Pearland.  (Special talents: self-advocacy, advocacy for people with I/DD)

Brenda Taylor-Fox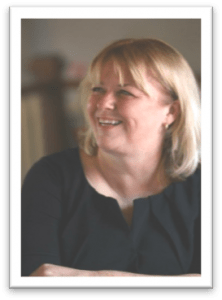 Brenda enjoys working with her students in the Alvin High School Transitions environment, she has received various awards (Sablatura Teacher of the Year, Special Olympics Johnny Lam Jones Volunteer of the Year, Keep Pearland Beautiful Educator of the Year, KPRC Sunshine Award, "Mirabeau B. Lamar Award of Excellence," The Arc of the Gulf Coast Meanlingful Life Award) over her 15 years as an educator.  However, her greatest reward is her daily interaction with her students as she prepares them for their adult lives.

Donna Dean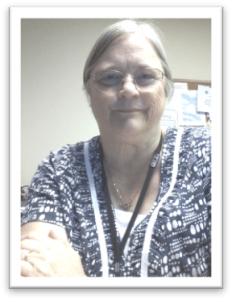 My name is Donna (Lynn Hampton Vogel) Dean.  Hampton is my maiden name.  I was born in Houston Texas on August 19, 1954. I graduated from Aransas Pass High School in 1972 and attended Texas A&I University (on academic scholarships) in Kingsville, Texas, for two years, studying Speech and Hearing Pathology. In 1990, I became a full-time employee at Gulf Coast and, subsequently, was appointed as the Program Manager of The Arc House and of Family Support Services in Galveston County.  I consider myself a constant supporter of personal choices for individuals and their families.  In 1997, The Gulf Coast Center needed a Continuity of Services Liaison designated to monitor and assist individuals who were living in State Schools around the State.  I accepted that position and continue to act as The Gulf Coast Center's COS Liaison today. I consider myself a constant supporter of personal choices for individuals and their families. I have almost completed my 28th year with The Gulf Coast Center. I have a significant attachment to the people we support and to the people I work with every day.

Judy Zavalla
Judy Zavalla, an Alvin resident, is a retired newspaper reporter. She is the mother of a daughter who works hard to keep her in line (Amanda) and a son, Matthew. She holds a Associates Degree in Management Development from Alvin Community College, a Certified Professional Manager designation and a Certified Volunteer Administrator certification. Her hobby and her passion revolves around volunteering.
 Kristina Motiejunas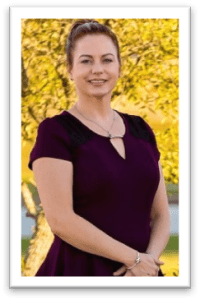 For over 23 years, Kristina Motiejunas, Board Certified Behavior Analyst, has been working with children with autism spectrum to help improve treatment for clients. Her educational background includes studying with a Cambridge University professor, and completing one of the most comprehensive and first to be certified Behavior Analysis programs in the U.S.
Kristina was selected as a program coordinator supervising undergraduate and graduate students during her graduate training and several of these students now lead other training centers. Language development in young children with autism and training staff to implement ABA procedures are have been her main areas of focus. Kristina has also presented research in topics such as: training techniques that increase social interactions of children with autism, play skills, language acquisition, and schedules of reinforcement at international conferences. She also worked in the University of Texas Medical School Neuroscience Department on studies investigating the effects of different brain regions in autism. As a veteran of the U.S. Air Force, Kristina is a recipient of an Air Force Commendation Medal for her technical work and service overseas

Lorin Rayburn Furlow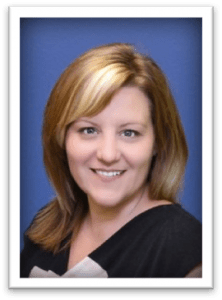 Lorin Rayburn Furlow is the Director of Special Services in Brazosport Independent School District in Texas where she supports students, families, and campuses with Special Education or 504 services. Lorin also serves as a Restorative Discipline Coordinator, training with the University of Texas Institute for Restorative Justice and Restorative Dialogue and volunteers actively atat The Brazosport Center for the Arts and Sciences. Lorin and her husband Chris are lifelong residents of Lake Jackson, Texas, where they have  raised their two children, Chance (20) and Hope (18). Lorin has not only participated as a professional in ARD and 504 meetings, but also participated and advocated as a parent for Chance who received special education services from the age of 3 until graduation and Hope who is now a senior and has received 504 services for dyslexia since 2nd grade. Lorin believes in supporting collaborative relationships that embrace all learners to successfully achieve their full potential.

Samantha Davis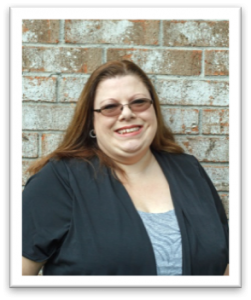 Samantha Davis Is a graduate of Pearland High School and long-time Pearland resident, is the mother to an adult daughter with autism, a speech impairment, and ADHD. Second grade began an eleven-year journey down the special-education path that culminated with her daughter graduating high school on time. Samantha had concerns about her daughter's speech prior to that, but her concerns were dismissed by the school. During the eleven-year process, she learned much about her rights, her daughter's rights, and how to effectively advocate for her daughter as well as help other parents.
Samantha founded Davis Advocates in February 2011.  She has attended countless ARD and Section 504 meetings, helping parents navigate the special education process.  Samantha has presented to local support groups, at local and state conferences, as well as on local radio discussing the challenges parents and students going down the special education path face in the State of Texas.  Samantha started Saturdays with the Advocate in August 2016 to provide free parent training to parents in Pearland and the surrounding area.  She believes that the more knowledge parents have regarding the special education process the more effectively they are able to advocate for their child.
Kathy Vojacek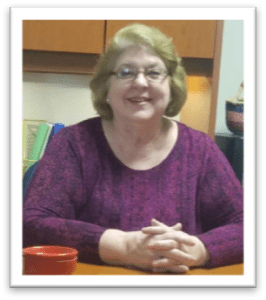 I moved to Alvin with my family in 1972. My three children attended Alvin schools, and I have worked in Alvin ISD in a variety of positions. I am totally invested in our district and community.
I have worked in many capacities in Alvin ISD since 1978. I was a parent volunteer and then a substitute teacher at Mark Twain Primary for eleven years. I worked with wonderful, generous teachers that shared an enormous amount of knowledge with me. I moved to Eagle Lake and supervised the In School Suspension as a paraprofessional for two years. I worked with students from kindergarten through twelfth grade. Upon returning to Alvin, I supervised the In School Suspension at Alvin Junior High for seven years. While working at AJH, I attended the University Houston Clear Lake and obtained a Bachelor of Science in Behavioral Science. I received my special education certification through Region 4, and I taught students with behavioral and academic difficulties in the BASIS class at AJH. I entered the University of Houston to obtain my Master's Degree in Special Education and Educational Psychology in order to obtain a certification as an Educational Diagnostician. I have worked at Alvin High School as an Educational Diagnostician for 14 years. I have also covered Alvin Elementary and Assets Academy. Being an educational diagnostician is a wonderful job. It is a privilege to work with students, parents, teachers, and administrators in order to provide the best possible services for our students with special needs. I have also had the opportunity to work with advocates through the ARC of the Gulf Coast. It is so important for us to work together as a partnership in order to ensure a Free and Appropriate Education for our students with special needs.
Amanda Miles

Staff
Melisa McNeil
Executive Director
Tom Hutchinson
Office Administrator
Jeanna TenBrink
Advocate Consultant